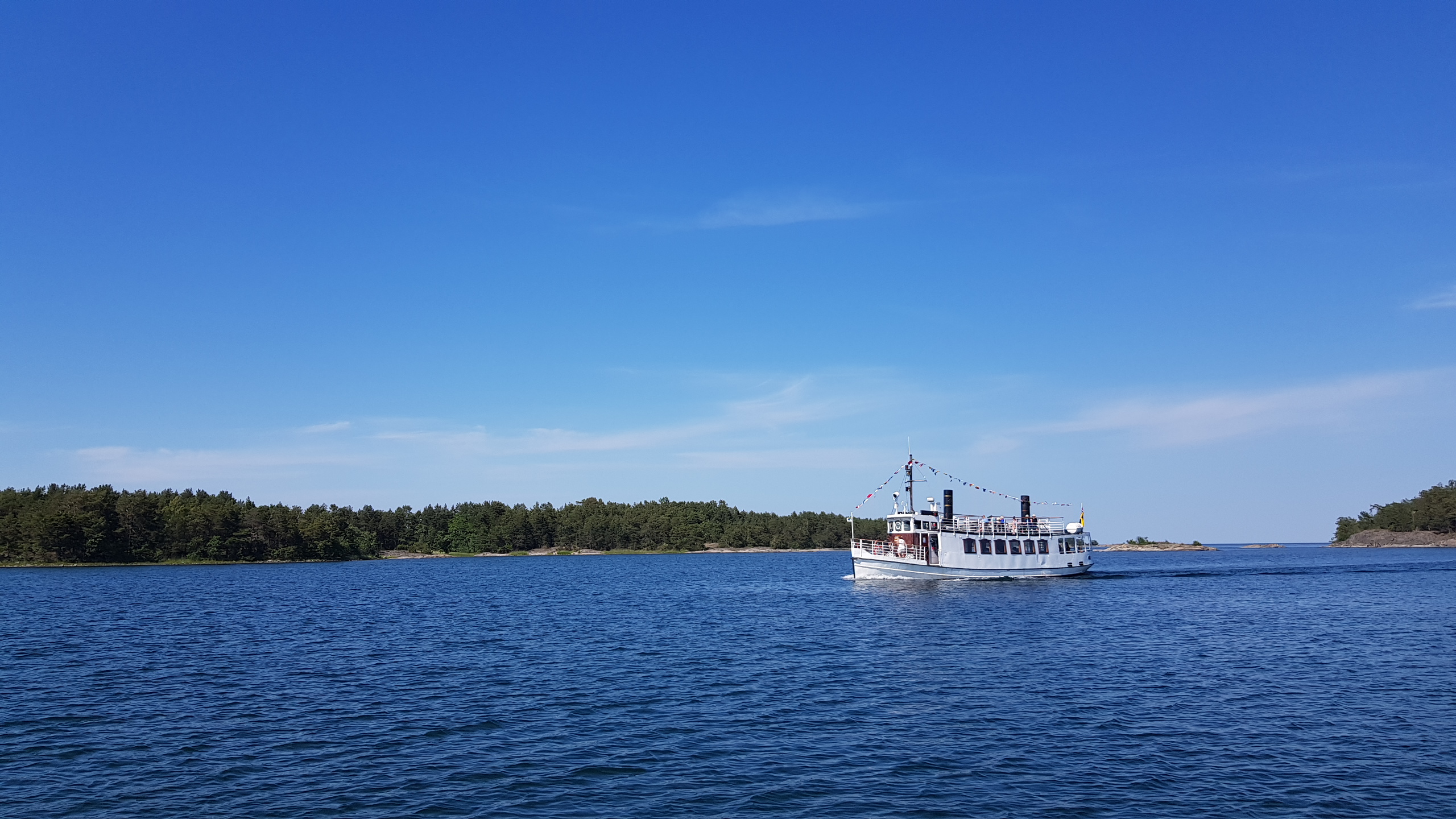 Length: 23.5 m
Maximum number of passengers: 90
Seats at table inside: 42
Places under roof: 55
Ellen was built at Motala Mekaniska Werkstads AB in 1885 as an ice-breaking steam tugboat for James Dickson & Co working along the coast of Norrland. She was motorized with a Skandiadiesel of 300 hp in 1955. In 1979 she was converted into a passenger ship on Visingsö in the lake Vättern. She then went as replacement traffic for a collapsed bridge on the swedish west coast and remained there for a number of years. Then she came to lake Vänern and drove tourist traffic with Karlstad as her home port. In 2014, she was sold to the west coast again and got the current look with stairs up to the sun deck and higher chimneys.
Now she is back home in Östergötland after 134 years around Sweden!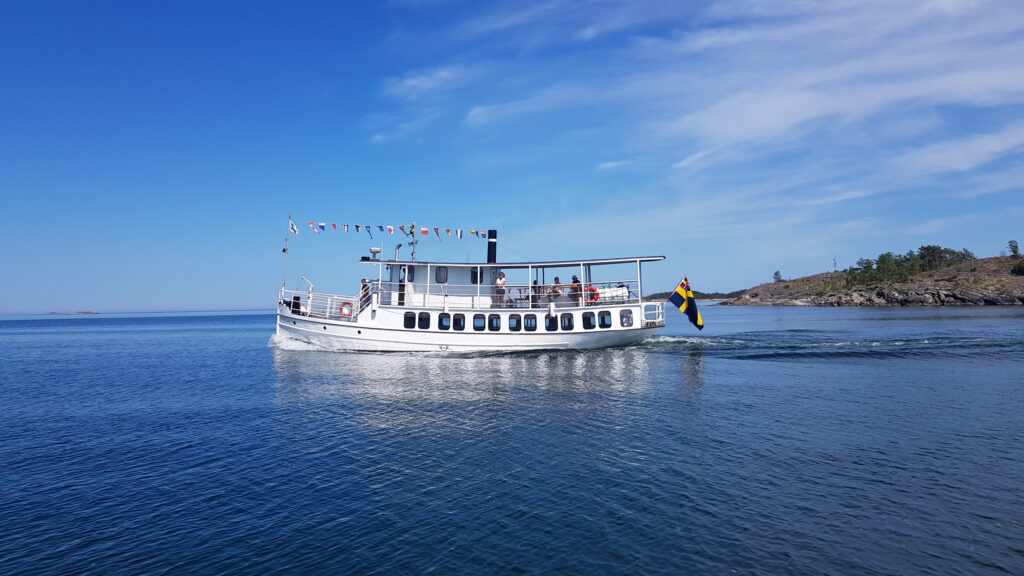 Length: 18.5 m
Maximum number of passengers: 63
Seats at table inside: 48
Places under roof: 63
Svanö was built in 1899 at Hernösands Mekansiska Verkstad & Warfs AB as a steam-powered tugboat. She is built of iron and was delivered to the Svanö AB (a sawmill company on Svanö in Ångermanland).
She was motorized in 1952 and rebuilt into a passenger ship as late 2010. Since then, she has been in passenger traffic in Hjälmaren under the name Liden before she came here to us.
Now she is named Svanö again as she was named originally and operates daily during the summer from Arkösund via Tyrislöt to Harstena (the red line). It is also possible to book her for charter trips and decide where we are going!
Our tours depart from either the port of Fyrudden, Tyrislöt or Arkösund.